Featured Websites
Bit of Fun now has lifesize cutouts and party games online stores. Celebrity lifesize cutout prices have been cut from £49 to £24. Party games also has a new full size horse racing game.


www.bitoffun.co.uk
Why Choose A Video Presentation?
If you're considering a video presentation then it means there's something you need to say and you're working out the best way to say it. Have a read of why we think our medium works, or call us to say hello.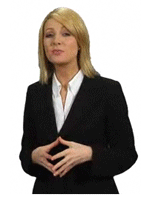 Its Engaging

Moving images are engaging. Your eye is naturally drawn to them, people are comfortable with the medium and we've found that by using films to tell stories about your organisation, your products or your services we can get your message across quickly and easily. It Has Reach

Digital means being able to watch it over and over again, anywhere and everywhere. Infinite copies to be watched an infinite number of times.

It's Prolific

Videos are everywhere. In emails, on websites, on DVDs, in shopping centres, behind the counter at McDonalds, at exhibitions, on mobile phones, on the sides of buses. The use of online video is increasing at a radical rate.

People Expect It Online

Increasingly visitors to websites expect a viewing as well as a reading experience.

It's Measurable

The beauty of the web is that it's overflowing with information about who's using it. Who visited and when, where did they come from and where did they go? This is just as true of video. If you have something to say, you want to know how many people heard. Online video presentations let you do that.

It's Proven

Talk to us about how our own experiences match the research.

Want To Find Out More? Speak To Us

Feel free to email us or call us on 01536 713834 to find out more.