Featured Websites
Bit of Fun now has lifesize cutouts and party games online stores. Celebrity lifesize cutout prices have been cut from £49 to £24. Party games also has a new full size horse racing game.


www.bitoffun.co.uk
Stand Out From The Crowd
Are you looking to give your website an edge? To make it stand out from a crowd of websites that are vying for the same audience?

In order to make a visitor's experience more engaging and enjoyable it is important to offer them something that is tried and tested but that is also very different.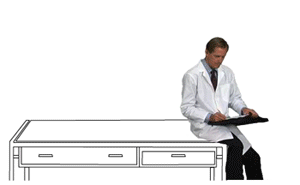 Professionally produced Video Presentations are an instant hit with the visitor. In fact, statistics show that a visitor's attention is immediately grabbed by the presenter and that they are more willing and able to absorb the spoken dialogue much better than reading through a page of text. Statistics also show that once a visitor see's a Video Presentation on a web page that they then want and expect to see Video Presentations on the other pages too!

Website video presentations allow your business to communicate directly with visitors, engage and stimulate their interest before their trigger-finger reaches for that back button! Research shows that a website with embedded video is 55% more effective at retaining visitor presence and increasing the end result.

Your Web Strategy

As part of your internet marketing strategy you may have spent long hours optimising your site, keywords, meta-tags etc. so that the search engines find and then rank your site highly. You may have also considered paying the likes of Google, Yahoo and MSN to display a link to your website via a sponsored link (Pay Per Click). You may also be advertising your website address within various other adverts, posters, flyers etc. You have therefore worked hard to encourage people to visit your website but, once on your website, you then have to work doubly hard to persuade them to stay and explore your offerings. A Video Presentation is an instant hit where you can:
Greet your visitor on the landing page. "Hi, how are you? We are glad you are here. Now sit back, relax and we will show you what we have to offer."
Present details, with pictures if necessary. Explain the advantages of your products or how your services work.
Highlight text or page areas. Point out items that may be of interest.
Guide your audience, not only, to the navigation of your website but for buying, enrolling, applying, learning or visiting.
Answer your organisation's FAQ's. A great way to convince visitors that you are interested in their questions and, also, to cut down on email and telephone enquiries.
Announce product or service launches or updates.
Affordable

Expertly produced Video Presentations using professional actors was often thought to be too expensive for many organisations. However, advances in web technology means that a website video production offers an accessible, simple and very affordable method of reaching your target audience.

Want To Find Out More? Speak To Us

Feel free to email us or call us on 01536 713834 to find out more.